Work Smarter, Not Harder: The Tools, Methods and Technology to Increase Productivity!
(90 minutes) Have you ever been working on a project or process and known there must be a better way? Are you tired of spending hours brute forcing a solution to a problem? Is your office full of administrative fires that keep cropping up at 4PM for a 5PM deadline? This webinar will address the history and theory of working smarter using tools and processes available to anyone at any level. You have the power to implement these types of changes, even if you don't have backing from your department.
Level: Intermediate
Pre-Requisites:
Participants should have an introductory knowledge of administrative functions and principles and a basic knowledge of current common computer software.
Speakers:
Hollie Schrieber
Director of Sponsored Programs
University of Tennessee
Abby Guillory
Assistant Director for Education and Training, Research Operations and Communications
North Carolina State University
Thomas Spencer
Associate Vice President of Research Operations / Assistant Professor, Office Of Academic Information Services
University of Texas Rio Grande Valley
Handouts will be available 24 hours before the live webinar.
Closed Captioning for the live presentation is available at no additional fee. Sign in and click on "Closed Caption" in the Handouts of the webinar room to access this feature.
Member Price: $125.00
Non-Member Price: $150.00
NCURA AFTER THE SHOW FORUM – 3:35 – 4:30 PM EASTERN
NCURA now offers an additional 55 minute forum for webinar participants to continue the conversation and share information as a part of the webinar registration fee.
At the end of our 90 minute webinar, we will take a 5 minute break and then participants can rejoin us and talk directly to the webinar faculty and each other! Sign up for After the Show is not required. Login information will be sent to all participants the week before the show.
---
Your registration includes one log-in. We are pleased to provide the opportunity for you to register additional sites at your institution for no additional charge.
When you are checking out, click the "Add Extra Login" button in your cart, and type in the email address of your colleague that you would like to register. If they already have a profile in the registration system, their name will pop up and you can add them to your registration.
If that person has never logged in to the Online Learning Center their name will not come up. Please have them go to the NCURA website to create a profile, then log into this registration site. This initial login is required for the registration site to communicate with NCURA's database. After that, you will be able to add them to your registration.
If you add at least one registration with yours, you will be able to change or add more registrations for the webinar in the future by clicking "My Registrations" in the menu at the top left of the home page, then clicking the "Purchases for Others" button.
Participants will:
Learn the history and theory of "Work Smarter Not Harder" through examination of related research administration case studies
Learn methods of organizing work to be more effective, efficient, and productive
Learn tools and tricks that increase productivity and save time, including software and technology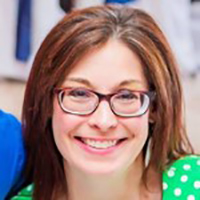 Hollie Schreiber
Director of Sponsored Programs
University of Tennessee
$i++ ?>
Abby Guillory
Assistant Director for Education and Training, Research Operations and Communications
North Carolina State University
$i++ ?>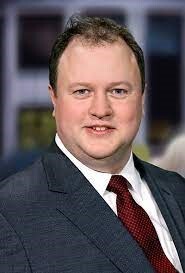 Thomas Spencer
Associate Vice President of Research Operations / Assistant Professor, Office Of Academic Information Services
University of Texas Rio Grande Valley
$i++ ?>
Participants receive 1.5 hours of continuing education credits = .2 CEU's for each webinar.
You can access your certificate from the box on the right side of the screen, after filling out the webinar evaluation.
Watching in a group? Everyone watching the presentation can request a CEU certificate by writing down the verification code at the end of the webinar. Please make a note of the verification code as it will not be available after the webinar.
The main registrant can access instructions on the Group CEU tab for group participants to receive CEU certificates.
NCURA webinars use the GoToWebinar platform. To confirm that you are ready to participate, please test your browser before joining the webinar, or review the more detailed system requirements.
It is recommended that you use a PC or MAC with an updated Internet Browser either Google Chrome, Mozilla Firefox, Edge or Safari.
Make sure you have pop-ups blockers disabled in your Internet browser settings.
Wifi is not recommended. The problem with WiFi is signal strength can vary causing bandwidth to increase or decrease.
We recommend a wired connection. A wired connection gives a consistent signal and consistent bandwidth. A wired connection provides a better experience.
It's better for organizations with low bandwidth to only have the webinar running on 1 computer in a conference room than having 10 individual people running the session on 10 computers at their desks.
Audio (sound) is projected through your computer speakers. Be sure your computer is equipped with speakers so you can hear the presenters.
Register

Non-member - $150
Member - $125