What a Departmental Administrator Needs to Know about Federal Contracts
(90 minutes) Departmental Administrators are often the key to successful management of federal contracts and sometimes they don't even know it. They do it all – from the point of identifying a potential contract at the proposal stage, to managing to abide by the terms over the life of the award. The Departmental Administrator is often the central point of contact, supporting the transition from grant funded PI to contract funded PI with faculty. The DRA also supports the central offices with the detailed knowledge and expertise needed at the local level. In this webinar, we will explore everything that a Departmental Administrator needs to know in working with federal contracts for sponsored projects. We will also do exercises and have time for questions.
Speakers:

Samantha J. Westcott, Sponsored Research Manager, Division of Physics, Mathematics and Astronomy, California Institute of Technology
Angela White-Jones, Director, Master of Research Administration (MRA) Program and the Graduate Certificate in Research Administration Programs, School of Public Administration, University of Central Florida
Level: Intermediate
Handouts will be available 24 hours before the live webinar.
Closed Captioning for the live presentation is available at no additional fee. Sign in and click on the "Closed Captioning" link in the handouts tab or in the links box in the meeting room to access this feature.
Member Price: $99
Non-Member Price: $118
Participants will learn the basic differences between grants and contracts.
Participants will explore pitfalls to avoid in dealing with federal contracts.
Participants will leave with some best practices in managing federal contracting funding from the Request for Application (RFA) through to Closeout and Audit.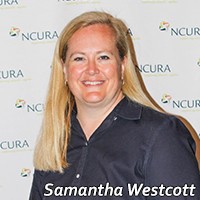 Samantha Westcott
Research Administrator
University of Wisconsin-Milwaukee
$i++ ?>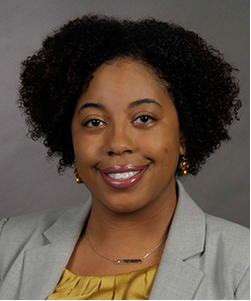 Angela White-Jones
Master of Research Administration (MRA) Program and the Graduate Certificate in Research Administration Programs, School of Public Administration
University of Central Florida
$i++ ?>
Participants receive 1.5 hours of continuing education credits = .2 CEU's for each webinar.
You can access your certificate from the box on the right side of the screen, after filling out the webinar evaluation.
Watching in a group? Everyone watching the presentation can request a CEU certificate by writing down the verification code at the end of the webinar. Please make a note of the verification code as it will not be available after the webinar.
The main registrant can access instructions on the Group CEU tab for group participants to receive CEU certificates.
We recommend testing your browser as soon as possible in case you need to contact your IT department for help.
It is recommended that you use a PC or MAC with an updated Internet Browser.
Make sure you have pop-ups blockers disabled in your Internet browser settings.
Make sure that your internet browser is Active X enabled.
Wifi is not recommended. The problem with WiFi is signal strength can vary causing bandwidth to increase or decrease.
We recommend a wired connection. A wired connection gives a consistent signal and consistent bandwidth. A wired connection provides a better experience.
It's better for organizations with low bandwidth to only have the webinar running on 1 computer in a conference room than having 10 individual people running the session on 10 computers at their desks.
Audio (sound) is projected through your computer speakers. Be sure your computer is equipped with speakers so you can hear the presenters.
For additional recommendations on your computer set up for the webinar, please click here.