Primer on Business Continuity in Research Administration: Planning, Implementation, Redesign and Resumption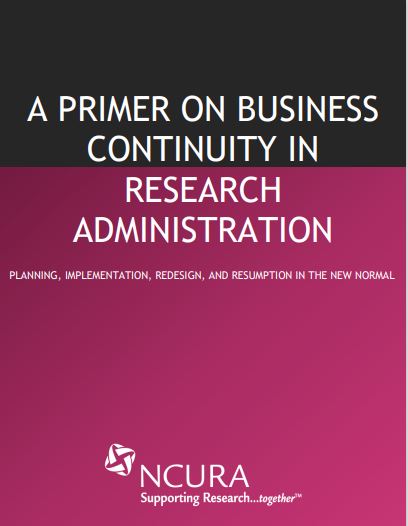 This publication introduces the concept of business continuity planning (BCP), the importance of and process for developing a BCP, and the implementation of BCPs from the standpoint of different types of research institutions, including Predominantly Undergraduate Institutions (PUIs), mid-size research universities, large-scale research universities, and academic medical centers and research institutes.
Topics include:
Developing a BCP
Key business processes continuation strategies
BCP Implementation
HR/IT Considerations
Resources
(35 pages, PDF, © 2021)
Exclusively available online. Purchase includes a BCP Template (separate file). Purchase and download the PDFs. Once purchased both PDFs will be available for download for 30 days. To purchase click the "Register" button.
Register

Non-member - $27.95
Member - $21.95