Going Global: What Your Institution Needs to Know about Managing Research Without Borders
"If you think you can do a thing or think you can't do a thing, you're right."
90 Minutes: For a research administrator, some of the more challenging projects to manage involves projects with an international component. It is not unusual for these projects to diverge from conventional operating practices and often demand their own unique solutions to common challenges. This webinar will provide participants with an introductory understanding of the key challenges in administering an internationally sponsored portfolio whether the funding involves foreign sponsorship, the support of a remote research site, or the management of an international subaward. We will review the shared concerns in managing a project with an international component, the concerns that are unique to the receipt of foreign funds, and the challenges that come with the management of an international subaward. Areas of focus will include budgeting, project management, regulatory compliance, and best practices that lead to successful management of research without borders.

Learning Objectives:
Participants will gain a greater appreciation of the challenges successful research administrators must overcome in managing international projects.
Presenters will share their experience and tips in managing cultural, currency, and compliance challenges on the global scale.
Member Price: $85.00
Non-Member Price: $105.00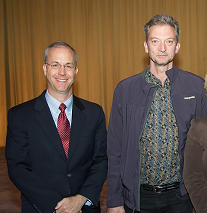 David Richardson
Associate Vice Chancellor for Research
David Richardson joined the field of research administration in 1992, starting as a grants officer with the University of Georgia. In 1998, Dave joined the administrative faculty of Virginia Tech, assisting with pre-award and post-award operations, serving as the Assistant Vice President for Sponsored Programs Administration. In 2007, Dave joined Pennsylvania State University where he served as the Associate Vice President for Research and Director of the Office of Sponsored Programs. Since 2013, Dave has served as the Associate Vice Chancellor for Research at the University of Illinois at Urbana-Champaign. Dave is actively involved in the National Council of University Research Administrators at the national and regional levels most recently serving as the 2010 President. He is a native of the Midwest having received his B.S. degree from Oklahoma State University in Agricultural Economics and M.S. degree in Family and Consumer Economics from the University of Missouri.
$i++ ?>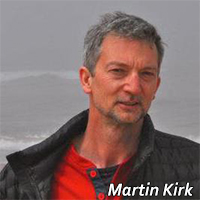 Martin Kirk
Director, Office of Research Services
Martin Kirk received his B.S. from Heriot-Watt in Edinburgh before receiving his PhD at the University of Calgary. He worked in the Imperial Oil industry for several years before returning to the University of Calgary to begin career in Research Administration. In 1999, he was appointed as the Director of the Office of Research Services, and in 2005, Associate Vice President. In 2007, Martin Kirk moved to the University of British Columbia as director of the Office of Research Services. Martin is also the immediate past president of the Canadian Association of Research Administrators after serving a three year term.
$i++ ?>
Participants receive 1.5 hours of Continuing Education Credits = .2 CEU Credits
"This presentation is very timely and provided me with a lot to think about. I am now better prepared for future submissions. Thank you!"