Excel Tips for Pre- and Post-Award Administrators
Includes a Live Event on 05/06/2021 at 2:00 PM (EDT)
(90 minutes) Do you use Excel to analyze and report data? If so, you've probably asked yourself, "Why does this take so long? Is there a better way?" If you use Excel for budget development, you have probably asked yourself, "How can I develop a budget more quickly/accurately?" In this intermediate-level session, you will learn how to use tables, formulas, pivot tables, and conditional formatting that will help you navigate your path to success. This is a 90-minute session and participants should bring their own laptop to the workshop. Excel templates will be provided on the day of the workshop for participants to use as they follow-along. Adequate time will be provided for participants to personalize the templates for use back home.
Speakers:
Diane Meyer
Pre-Award Project Manager
Grants Hub
Iowa State University
Rebecca Hunsaker
Director of Research Administration
College of Behavioral & Social Sciences
University of Maryland, College Park
Level: Intermediate
Prerequisites: Participants should have a basic knowledge of Excel formulas and functions.
Handouts will be available 24 hours before the live webinar.
Closed Captioning for the live presentation is available at no additional fee. Sign in and click on "Closed Caption" in the Zoom webinar room to access this feature.
Member Price: $125.00
Non-Member Price: $150.00
NEW! Excel Tips for Pre- and Post-Award Administrators Webinar - After the Show Forum
May 6, 2021
Webinar 2-3:30 pm EDT
After the Show Forum: 3:35 – 4:30 pm EDT
It often feels like the conversation is just getting started when we get to the end of our 90 minute webinars. We hear you!
NCURA now offers an additional forum for webinar participants to continue the conversation and share information as a part of the webinar registration fee.
At the end of our 90 minute webinar we will take a 5 minute break and then participants can rejoin us and break into small groups to discuss and network on the topic.
Sign up for "After the Show" is available for all webinar participants at no additional cost. We will also be looking for volunteers to help facilitate the breakout groups. You will have some starter questions and you would engage with the group. We will ask participants of the forum to turn their cameras on to support interaction.
Questions? Contact Maggie McCool, Coordinator, Volunteer and Meetings & Conferences, NCURA, mccool@ncura.edu
NCURA * Supporting Research…together
---
Your registration includes one log-in. We are pleased to provide the opportunity for you to register additional sites. We know many of your team members are working from home right now. NCURA will be offering additional logins for this webinar at no cost for all registered institutions so your full team can participate…together.
When you are checking out, click the "Add" button and type in the email address of your colleague that you would like to register. If they already have a profile in the registration system, their name will pop up and you can add them to your registration. If that person does not already have an NCURA profile, please have them go to the NCURA website to create a profile, then log into this registration site. This initial login is required for the registration site to communicate with NCURA's database. After that, you will be able to add them to your registration.
If you add at least one registration with yours, you will be able to change or add more registrations in the future by clicking "My Registrations" in the menu at the top left of the home page, then clicking the "Purchases for Others" button.
If you have any questions about this option, please email ncura@commpartners.com.
Participants will:
Examine formatting conventions that effectively communicate key information and/or highlight variances in reports.
Learn how to use select Excel functions, formulas, and tools for reporting.
Learn how to use select Excel functions, formulas, and tools for budgeting.
Diane Meyer
Pre-Award Project Manager
Grants Hub
Iowa State University

$i++ ?>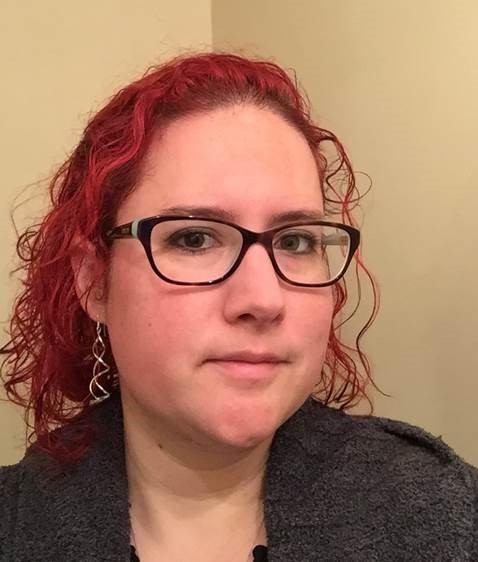 Rebecca Hunsaker
Director of Research Administration
College of Behavioral & Social Sciences
University of Maryland, College Park
$i++ ?>
Participants receive 1.5 hours of continuing education credits = .2 CEU's for each webinar.
You can access your certificate from the box on the right side of the screen, after filling out the webinar evaluation.
Watching in a group? Everyone watching the presentation can request a CEU certificate by writing down the verification code at the end of the webinar. Please make a note of the verification code as it will not be available after the webinar.
The main registrant can access instructions on the Group CEU tab for group participants to receive CEU certificates.
We recommend testing your browser as soon as possible in case you need to contact your IT department for help.
It is recommended that you use a PC or MAC with an updated Internet Browser.
Make sure you have pop-ups blockers disabled in your Internet browser settings.
Wifi is not recommended. The problem with WiFi is signal strength can vary causing bandwidth to increase or decrease.
We recommend a wired connection. A wired connection gives a consistent signal and consistent bandwidth. A wired connection provides a better experience.
It's better for organizations with low bandwidth to only have the webinar running on 1 computer in a conference room than having 10 individual people running the session on 10 computers at their desks.
Audio (sound) is projected through your computer speakers. Be sure your computer is equipped with speakers so you can hear the presenters.
For additional recommendations on your computer set up for the webinar, please click here.
Register

Non-member - $150
Member - $125