Crowd Funding: An Enormous Opportunity at Your Fingertips
"The [amount of] buzz, or word of mouth is a powerful weapon that researchers and academics can utilize"
- Anindya Ghose, New York University Stern School of Business


Crowdfunding presents enormous opportunity for University stakeholders, including students, alumni, faculty, and community members. Crowdfunding is an alternative funding source that several Institutions are using, or thinking about using, to fund a variety of research projects. Unlike traditional funding sources, Crowdfunding capitalizes on the use of social media and communication.
This 90 minute webinar will give you the information you need to begin or strengthen your institution's Crowd Funding efforts.
Webinar participants will gain:
an understanding what is crowd funding and how Universities are utilizing crowd funding
an understanding the risks and benefits or crowdfunding
crowd funding best practices
Member Price: $75.00
EARMA Member Price: $81.00
Non-Member Price: $90.00
Lisa Mosley
Executive Director, Office of Sponsored Projects
$i++ ?>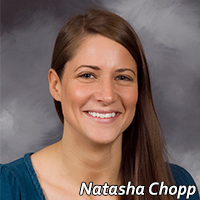 Natasha Chopp
Research Development and Marketing Manager
Natasha Chopp is the Research Development and Marketing Manager in the Vice President for Research Office at Michigan Technological University. Ms. Chopp received both her Bachelor of Science in Business Administration and Master of Business Administration at Michigan Tech. Ms. Chopp is currently working on her Master of Science in Data Science and expects to graduate in the spring of 2017. She was the project leader for Superior Ideas, Michigan Tech's internally developed crowdfunding platform, which she now manages.
$i++ ?>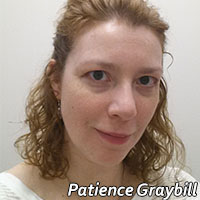 Patience Graybill Condellone
Grant Analyst
Patience Graybill Condellone is a Grant Analyst in the Office of Sponsored Research Services at Washington University in St. Louis. Ms. Graybill Condellone specializes in proposal review, compliance oversight, and sponsor correspondence. She previously served as a pre-award administrator at Southern Illinois University Edwardsville. Ms. Graybill Condellone has been active in NCURA for 7 years and is currently serving as a Region IV board member. Her publications in NCURA Magazine include articles on topics related to internal funding program data and the development crowdfunding policies and procedures.
$i++ ?>
Participants receive 1.5 hours of Continuing Education Credits = .2 CEU Credits
"Very informative! A terrific introduction to Crowd Funding!"
"Great information, especially surrounding policies and procedures."
"One of the best NCURA webinars ever. This is a new set of challenges for all of us and the presenters were wonderful. Thank you!"