Creating the Cohesive Team Your Office Needs to Thrive
"My model for business is The Beatles. They were four guys who kept each other in check. They balanced each other and the total was greater than the sum of the parts. That's how I see business: great things in business are never done by one person, they're done by a team of people."
― Steve Jobs

Not sure what to get your staff for the holidays? NCURA's webinar on creating a cohesive team is the perfect fit! Harvard Business Review states how we communicate turns out to be the most important predictor of team success, and as important as all other factors combined, including intelligence, personality, skill, and content of discussions.

NCURA's Sam Gannon will utilizing the premises In The Five Dysfunctions of a Team by Patrick Lencioni to reveal the five dysfunctions which go to the very heart of why teams, even the best ones-often struggle.
This 90 minute webinar will illustrate a powerful model and actionable steps that can be used to overcome these common hurdles and build a cohesive, effective team.

Webinar participants learning outcomes:
understanding the 5 dysfunctions of a team
understanding the model for overcoming these hurdles to create a cohesive, effective team
Serve some holiday snacks and bring your whole team together for a perfect way to end this year and prepare for the year ahead!

Member Price: $85.00
Non-Member Price: $105.00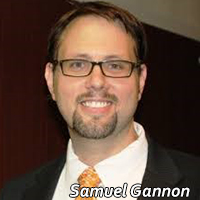 Samuel Gannon
Manager, Education & Training
Vanderbilt University Medical Center
$i++ ?>

Participants receive 1.5 hours of continuing education credits = .2 CEU Credits.
"Thoroughly enjoyed the presentation - I believe the handouts will be very useful."
"Good content, especially loved the use of videos to illustrate points."