Avoid "Returned without Review…." An In-depth Look at Agency RFPs
(90 minutes) Successful proposal submission requires research administrators at both the central and departmental levels to have a solid understanding of sponsor guidelines. Efforts to minimize the risk of receiving a proposal as "returned without review" are essential to achieving the goal of getting a complete and compliant package out the door on-time. As proposal development can be a labor-intensive and often frustrating endeavor, having a strong comprehension of an agency's requirements is an important job skill.
Join us as we delve into a robust discussion on one of the best tools you can utilize in your quest for success – the Request for Proposal (RFP). Topics to be discussed will include the importance of the RFP and its requisite components. We will review a diverse pool of RFPs and highlight similarities and identify those components that are unique to specific agencies.
Speakers:
Shelly Berry-Hebb
Associate Director for Proposal Services
Texas A&M University
Tony Ventimiglia
Acting Executive Director of Research Administration Services
Auburn University
Hagan Walker
Director of the Office of Sponsored Programs
Prisma Health
Handouts will be available 24 hours before the live webinar.
Closed Captioning for the live presentation is available at no additional fee. Sign in and click on "Closed Caption" in the Zoom webinar room to access this feature.
Member Price: $125.00
Non-Member Price: $150.00
Attendees will:
Learn about the importance of an agency's Request for Proposal (RFP)
Become familiar with the components of various agencies RFPs
Be able to identify essential RFP elements
Learn best practices for reading and interpreting agency guidelines
Shelly Berry-Hebb
Associate Director for Proposal Services
Texas A&M University
Shelly Berry-Hebb, CPRA, is an Associate Director for Proposal Services at Texas A&M University. Prior to her leadership role, Shelly processed proposals for 23 years. She has extensive knowledge with USDA and NIH submissions. Shelly leads a team of 20 proposal administrators who serve various members of The Texas A&M University System including, Agrilife Research and Extension, The Health Science Center, and Regional Campuses. She is a past Chair for NCURA Region V and currently serves as the Secretary of the Board of Directors for the Research Administration Certification Council (RACC).
$i++ ?>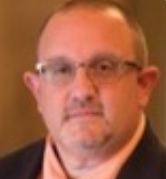 Tony Ventimiglia
Acting Executive Director of Research Administration Services
Auburn University
Tony Ventimiglia is the Acting Executive Director of Research Administration Services at Auburn University where his responsibilities include oversight of the Offices of Sponsored Programs and Proposal Services and Faculty Support. Tony has over twenty years of experience in research administration and has volunteered in various capacities within NCURA at both the regional and national level, including as NCURA Secretary (2016-2017) and President (2019). Tony has a Bachelor of Arts from St. Joseph's College (Political Science) and a Master of Professional Studies from SUNY Stony Brook (Public Affairs). He can be reached at ventiaf@auburn.edu.
$i++ ?>
Hagan Walker
Director of the Office of Sponsored Programs
Prisma Health
Hagan Walker, PhD, MBA, serves as the Director of the Office of Sponsored Programs for Prisma Health through its research partnership with Clemson University. She has nine years' experience in Research Administration. In her current role, Dr. Walker provides comprehensive grant management support to faculty and staff with a focus on growing the research enterprise for the academic health center. She can be reached at haganw@clemson.edu.
$i++ ?>
Participants receive 1.5 hours of continuing education credits = .2 CEU's for each webinar.
You can access your certificate from the box on the right side of the screen, after filling out the webinar evaluation.
Watching in a group? Everyone watching the presentation can request a CEU certificate by writing down the verification code at the end of the webinar. Please make a note of the verification code as it will not be available after the webinar.
The main registrant can access instructions on the Group CEU tab for group participants to receive CEU certificates.
NCURA webinars use the Zoom Webinar platform. To confirm that you are ready to participate, please test your browser before joining the webinar, or review the more detailed Troubleshooting Guide.
It is recommended that you use a PC or MAC with an updated Internet Browser either Google Chrome, Mozilla Firefox, Edge or Safari.
Make sure you have pop-ups blockers disabled in your Internet browser settings.
Wifi is not recommended. The problem with WiFi is signal strength can vary causing bandwidth to increase or decrease.
We recommend a wired connection. A wired connection gives a consistent signal and consistent bandwidth. A wired connection provides a better experience.
It's better for organizations with low bandwidth to only have the webinar running on 1 computer in a conference room than having 10 individual people running the session on 10 computers at their desks.
Audio (sound) is projected through your computer speakers. Be sure your computer is equipped with speakers so you can hear the presenters.
Register

Non-member - $150
Member - $125