A Boat-Builder's Guide: Budgeting Salaries for Sea-Worthy Research
Recorded On: 03/23/2023
Unlimited Free Additional Logins for Your Institution!
A Boat-Builder's Guide: Budgeting Salaries for Sea-Worthy Research
March 23, 2023
2:00 – 3:30 pm EST * Webinar
3:35 – 4:30 pm EST * After the Show * Talk with the Faculty Directly!
In this webinar, we will conduct a deep dive into salary budgets. The session will analyze a broad spectrum of concerns, including but not limited to salary on academic vs. calendar vs. summer calendars. Material will explore the intersection of effort and payroll, budgeting for non-faculty personnel, conflicts of interest, and other auditing concerns. We will address the budget lifecycle, exploring how the pre-award stage lays groundwork for the post-award journey. We'll discuss budgeting considerations that can set the path for project success or lead to unintended consequences and challenges that last even after closeout.
The webinar will serve participants at many levels of research administration. New research administrators learn how to effectively create a budget with strong fundamentals. Experienced research administrators may study challenging budget issues and think through solutions. Departmental administrators will receive takeaways to assist their work with faculty and central administration. Central administrators will gain insight into the process and how to better engage departmental or faculty partners to improve budgeting and budget review.
Format of webinar: 90-minute presentation, followed by 55 minutes of discussion.
Participants will:
Understand how the budgeting of salaries helps to operationalize a project and set it for 'smooth sailing.'
Get a better understanding of the details needed in successful personnel budgets.
Understand how to address key issues with faculty members when discussing salaries.
Receive concrete takeaways that will be useful for any research administrator working with budgeted salaries.
Outline: Questioning the Budget: Salaries
Checklist Questions:
The Crew: Who will be on this project?
Man the Stations: What will each person be doing on the project?
Watching the Stars: When will they need to do the work on the project?
The Map: Where will the project work be conducted?
The Rudder: Why will the project benefit from the work?
Bounty: How will the project benefit the sponsor?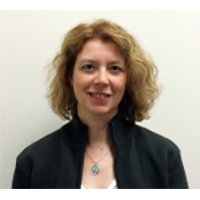 Patience Graybill
Research Administrator, Pre-Award Specialist
Office of Research Development & Administration, McKelvey School of Engineering, Washington University in St. Louis
$i++ ?>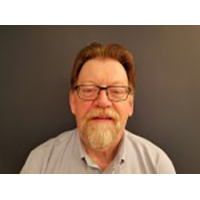 Jeffrey Ritchie
Director of Sponsored Programs
Hamilton College
$i++ ?>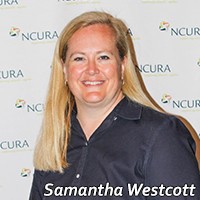 Samantha Westcott
Research Administrator
University of Wisconsin-Milwaukee
$i++ ?>
Participants receive 1.5 hours of continuing education credits.
You can access your certificate from the box on the right side of the screen, after filling out the webinar evaluation.
NCURA webinars use the GoToWebinar platform. To confirm that you are ready to participate, please test your browser before joining the webinar, or review the more detailed system requirements.
It is recommended that you use a PC or MAC with an updated Internet Browser either Google Chrome, Mozilla Firefox, Edge or Safari.
Make sure you have pop-ups blockers disabled in your Internet browser settings.
Wifi is not recommended. The problem with WiFi is signal strength can vary causing bandwidth to increase or decrease.
We recommend a wired connection. A wired connection gives a consistent signal and consistent bandwidth. A wired connection provides a better experience.
It's better for organizations with low bandwidth to only have the webinar running on 1 computer in a conference room than having 10 individual people running the session on 10 computers at their desks.
Audio (sound) is projected through your computer speakers. Be sure your computer is equipped with speakers so you can hear the presenters.
Member Price: $130.00 Non-Member Price: $160.00

Your registration includes one log-in. We are pleased to provide the opportunity for you to register additional sites at your institution for no additional charge.
When you are checking out, click the "Add Extra Login" button in your cart, and type in the email address of your colleague that you would like to register. If they already have a profile in the registration system, their name will pop up and you can add them to your registration.
If that person has never logged in to the Online Learning Center their name will not come up. Please have them go to the NCURA website to create a profile, then log into this registration site. This initial login is required for the registration site to communicate with NCURA's database. After that, you will be able to add them to your registration.*
If you add at least one additional registration with yours, you will be able to change or add more registrations for the webinar in the future by clicking "My Registrations" in the menu at the top left of the home page, then clicking the "Purchases for Others" button.
*If you have already checked out without adding any additional logins but would still like to invite others from your institution, please refer to the extra logins tab for a registration link for your institution. Note, this tab will only appear after you have completed your paid registration.
---
Handouts will be available 24 hours before the live webinar.
---
Closed Captioning for the live presentation is available at no additional fee. Sign in and click on "Closed Caption" in the Handouts of the webinar room to access this feature.
---
For technical assistance email ncura@commpartners.com
Register

Non-member - $160
Member - $130